"DENSE WITH QUIET OUTRAGE…"
New York Times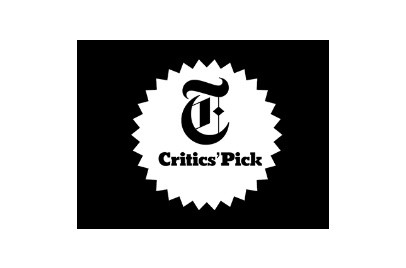 "SOBERING, SEARING, NO-NONSENSE…"
LA Times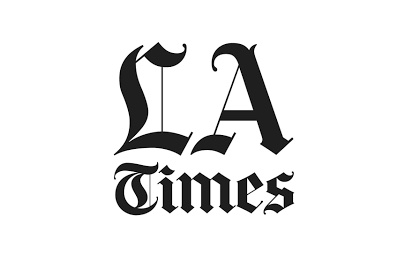 SYNOPSIS
Award-winning documentary INVISIBLE HANDS exposes child labor and trafficking within the supply chains of the world's biggest corporations, which produce some of our most loved items.
Filmed across six countries, the documentary offers a harrowing account of children as young as five years old making the products we buy and consume every day.
Chilling undercover footage shows children being sold like animals to the highest bidder and others being abused by this pervasive slave labor.
INVISIBLE HANDS digs deep into a modern slavery system quietly supported by some of the world's largest companies, demanding to know why top stakeholders continue to engage in this unlawful and deadly practice.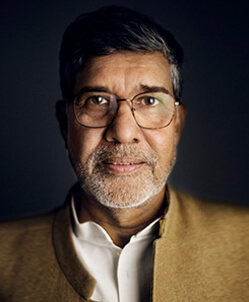 KAILASH SATYARTHI
Kailash Satyarthi is an Indian children's rights activist and a Nobel Peace Prize recipient. He is the founder of Bachpan Bachao Andolan (Save Childhood Movement), the Kailash Satyarthi Children's Foundation, Global March Against Child Labor and GoodWeave International. Till date, Satyarthi and his team have saved over 87,000 children from child slavery and trafficking.
Read more.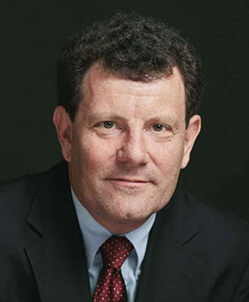 NICHOLAS KRISTOF
Nicholas Kristof is an American journalist and a columnist for the New York Times covering human rights and global affairs. He has won Pulitzer Prizes along with many humanitarian awards such as the Anne Frank Award and the Dayton Literary Peace Prize. Kristof has co-authored several books, most recently "A Path Appears" and "Half The Sky" which was a number one best-seller.
Read more.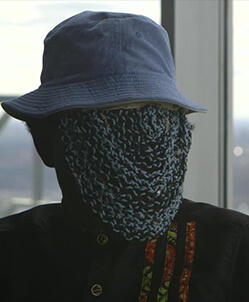 ANAS AREMEYAW ANAS
Anas Anas is a Ghanaian investigative journalist who uses his anonymity to expose human rights abuses and anti-corruption across Ghana and sub-Saharan Africa. Foreign Policy magazine named his as one of 2015's leading global thinkers and he was also given the Heroes Acting to End Modern-Day Slavery award by the U.S. Department of State for his contribution to end human trafficking.
Read more.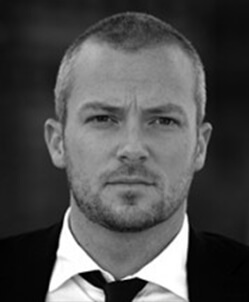 BEN SKINNER
Ben Skinner is the founder of Transparentem, a nonprofit organization that focuses on eliminating human rights and environmental abuses from global supply chains. Prior to Transparentem, Skinner was Senior Fellow at the Schuster Institute for Investigative Journalism, was a fellow at the Carr Center for Human Rights Policy at Harvard, served as Special Assistant to U.S. Ambassador Richard Holbrooke, and worked as Research Associate at the Council on Foreign Relations.
Read more.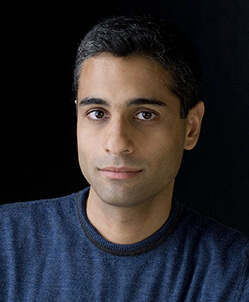 SIDDHARTH KARA
Siddharth Kara is the Director of the Program on Human Trafficking and Modern Slavery at Harvard's Kennedy School of Government, an adjunct lecturer in Public Policy and a Visiting Scientist on Forced Labor at the Harvard School of Public Health. Kara is also the author of the award-winning book trilogy on modern slavery, Sex Trafficking: Inside the Business of Modern Slavery, Bonded Labor: Tackling the System of Slavery in South Asia, and Modern Slavery: A Modern Perspective.
Read more.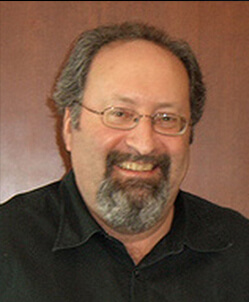 MARK BARENBERG
Mark Barenberg is the Professor of Law and Director of the Program on Labor Law and Political Economy at Columbia Law School. Barenberg has been a principal draftsperson of many federal and state laws regulating labor conditions in companies supplying U.S. manufacturers and governments. Barenberg is a member of the International Commission on Labor Rights, the Law and Society Association, and the Labor and Employment Relations Association.
Read more.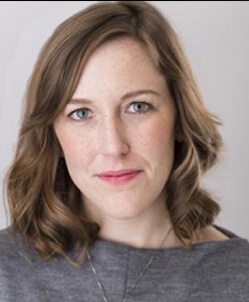 MARGARET WURTH
Margaret Wurth is a senior researcher with the Children's Rights Division of Human Rights Watch, where she focuses on child labor and health. Wurth has undertaken research on hazardous child labor in gold mining in the Philippines and in tobacco farming in the United States, Brazil, and Indonesia. Wurth's op-eds have been published in The Guardian, CNN, The Progressive Magazine and HuffingPost among other notable outlets.
Read more.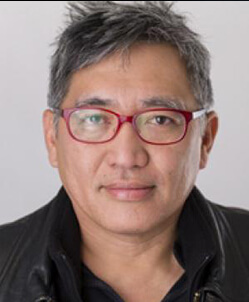 ANDREAS HARSONO
Andreas Harsono is an Indonesian human rights advocate and has been the Indonesia Researcher for Human Rights Watch since 2008. A journalist by background, Harsono has earned recognition for his reporting related to human rights and justice issues and was the 2010 recipient of the John Rumbiak Human Rights Defender Award. Harsono is also the co-founder of the Pantau Foundation, a journalist training organization based in Jakarta, Indonesia.
Read more.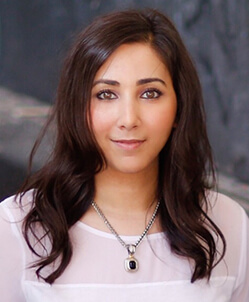 SHRAYSI TANDON
DIRECTOR & PRODUCER
Shraysi Tandon is a film director, writer and producer who made her debut with the feature documentary INVISIBLE HANDS. A journalist by background, Shraysi worked as a TV news reporter and anchor for networks such as ABC News, CGTN News and Bloomberg TV. She has covered world events such as the global financial crisis, Australian elections, the World Economic Forum in Davos, the World Bank/IMF summit and the United Nations General Assembly to name a few. She has interviewed dozens of dignitaries including U.S. Vice President Al Gore, Israeli President Shimon Peres, Australian Prime Minister Julia Gillard, Liberian President Ellen Johnson Sirleaf and Virgin founder Richard Branson among others. Shraysi is on the board of the nonprofit filmmaking organization Reel Works is also on the advisory board and national leadership council of the American India Foundation. Born in New Delhi and raised in Indonesia, South Africa and Australia, Shraysi currently splits her time between New York and Chicago.
Read more.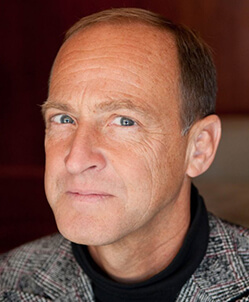 CHARLES FERGUSON
PRODUCER
Charles Ferguson is an Academy-award winning filmmaker and writer and the founder of Representational Pictures. He directed and produced INSIDE JOB, winner of the 2011 Academy Award for Best Documentary Feature, and NO END IN SIGHT which was an Academy Award nominee as well. He is also the director and producer of TIME TO CHOOSE and WATERGATE - OR, HOW WE LEARNED TO STOP AN OUT-OF-CONTROL PRESIDENT. Charles was originally trained as a political scientist and holds a B.A. in mathematics from University of California, Berkeley, and a Ph.D. in political science from MIT. He has been a consultant to the White House, the Office of the U.S. Trade Representative, the Department of Defense, and several U.S. and European high technology firms.
Read more.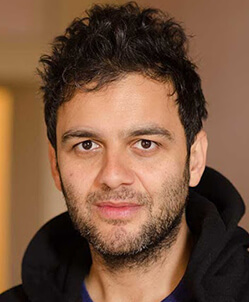 CHAD BECK, ACE
EDITOR & WRITER
Chad Beck is an award-winning documentary editor and writer based in New York City. Chad edited and co-wrote Oscar-winning film INSIDE JOB, and also edited Academy-award nominated NO END IN SIGHT. Chad has worked on numerous other non-fiction projects including Comedy Central's Emmy-nominated SOUTH PARK: SIX DAYS TO AIR, THE FIRST MONDAY IN MAY and PAGE ONE: INSIDE THE NEW YORK TIMES, for which he received an Emmy nomination for Best Documentary Editing.
Read more.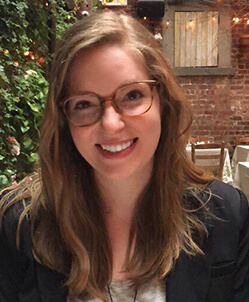 VANESSA TRENGROVE
ASSOCIATE EDITOR & PRODUCER
Vanessa Trengrove is a New York based editor and producer who has worked on both documentary and narrative films. She has been a part of the editorial team of films such as MICHAEL MOORE IN TRUMPLAND, TIME TO CHOOSE, THE KING and THE DEATH AND LIFE OF MARSHA P. JOHNSON. Vanessa is currently working on Showtime's limited series ESCAPE AT DANNEMORA directed by Ben Stiller.
Read more.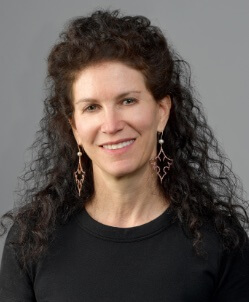 CHRISTINA WEISS LURIE
EXECUTIVE PRODUCER
Christina Weiss Lurie's multi-faceted career spans the worlds of sports, entertainment and philanthropy. She is a minority owner of the Philadelphia Eagles, a co-Founder of two independent film companies, Vox3 Films and Tango Pictures, and a philanthropist. As executive producer, Christina received Oscar awards for the documentaries INSIDE JOB (2011) and INNOCENTE (2013). She most recently produced DISHONESTY: THE TRUTH ABOUT LIES, and the feature film RUPTURE, starring Noomi Rapace. Under her personal banner Fourth & Twenty Eight Films, she is in pre-production on THE WIDOW CLIQUOT.
Read more.
EXECUTIVE PRODUCERS
MARK AND JANE WILF
TODD DAGRES
ASSOCIATE PRODUCERS
DANA ECKERT
ROBINA RICCITIELLO
CAITLIN CUTTER
CINEMATOGRAPHERS
YUANCHEN LIU
ERIK SHIRAI
SELASE KOVE SEYRAM